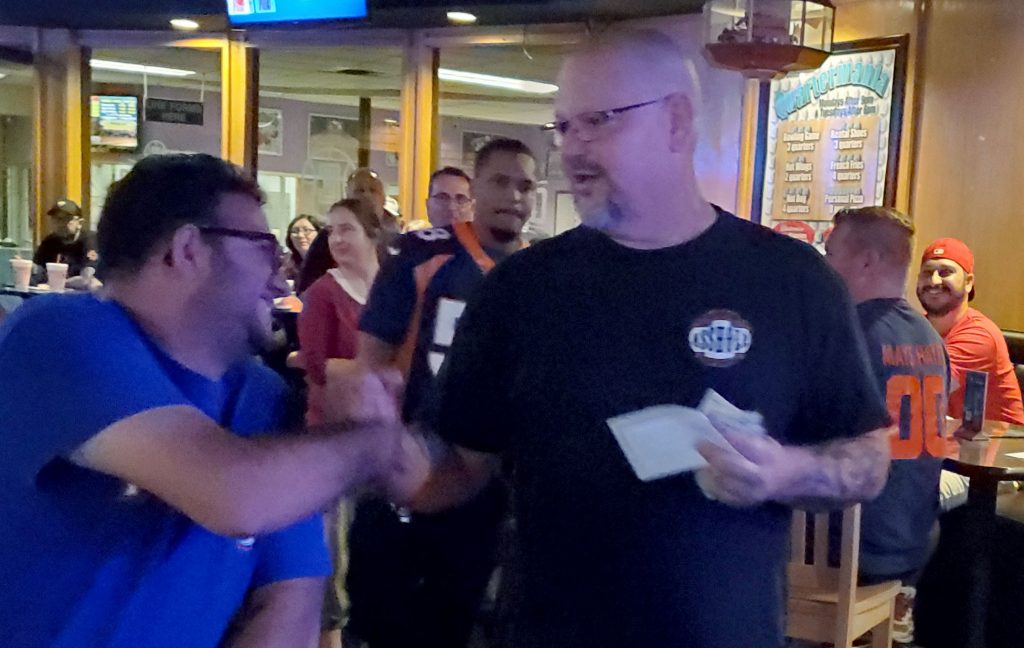 NORWALK, Calif – For the first time in its 23-year history, the Major League Basebowl has a Triple Crown winner, as the Indians' Joe Torre Sr. took home the honors Sunday night, in addition to being named the American League's Most Valuable Player.
Torre, not to be confused with the esteemed ballplayer, manager and current Chief Baseball Officer of Major League Baseball, is arguably one of the better bowlers to call Del Rio Lanes his home, and was instrumental in the success of the Indians' 2019 season that saw the club bring home the AL Central title.
Many have won the AL MVP award in the past, but none the way of Torre in 2019.
To win the Triple Crown, Torre led the AL in batting average (.380), home runs (66) and runs batted in (140).
For comparison, over the last 50 years, there has been only one player, the Tigers' Miguel Cabrera in 2012, that has won baseball's Triple Crown. The National League has not seen a Triple Crown winner since 1937 when the Cardinals' Joe Medwick won the honor.
Torre will don a New York Giants jersey in the upcoming National Footbowl League, which kicks off this coming Sunday.
Can you challenge Torre for Triple Crown honors? Sign up for your spot in the NFL league today.