Jim Sferrazza is 84 years young and proving to everybody that he might be better than ever. This past week in the Good Sports league he proved that his 109 average was not going to get in his way of being named this week's Bowler of the Week honor.
His scores:
It's 142 pins over his average.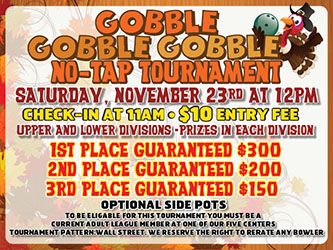 For the ladies we have Rocio Calvillo from the Mega Vegas league, who came out ready to roll – shooting 114 pins over her 145 average.
Her games for the night were:
She fell one game shy of a triplicate, but, narrowly missed out on a 200 game. You could say she's ready to go to Las Vegas this weekend!
Keep up the great work, everybody!