It was a great start for one Good Sport – Sherman Joseph; he had a strong week, earning him Bowler of the Week honors.
You may know Sherman as one of the coaches around the center, or employee in the Professional Approach Pro Shop located inside the center.
He averages 204 in the Good Sports league and went 142 pins over his average this past week.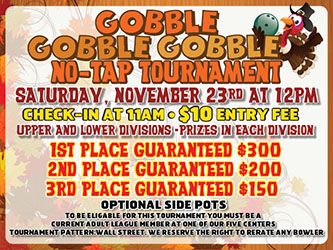 His scores were:
It was a 754 series for the week. Next time you see him, you could ask him about what tips he has to become the next Bowler of the Week.
He's joined by Marilyn Vargas of the National Footbowl League, whose 108 average was no match for her.
Her games for the night were:
Her 401 series was 77 pins over her average and helps her to earn the honors for the week.
Keep up the great work, everybody!